53109 Rendezvous West Leather Bracelet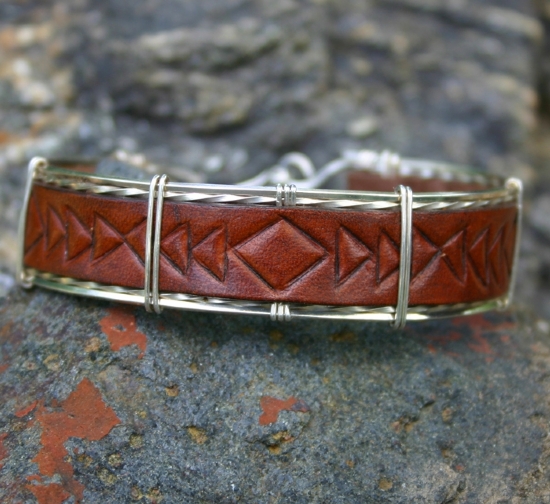 Medium: Carved Leather
Price: $245.00 USD
Availability: Available

Contact the artist about this artwork
---
Gallery Info
Wholesale information please contact:
303.669.4126
---
Artist Comments
The Diamond Back design is hand carved into 1/2" wide Cowhide Leather and lined in Deer Hide for comfort. Hand forged sterling silver frame and a hook closure complete the design.
Size: 7"
Colors: Saddle (shown), Brown, Black
Please contact the Artist with size and color when ordering. Custom sizing available.
This is a custom handmade item. If this item is not in stock, please allow up to 3 weeks for creation and shipping.
Rendezvous West, created one at a time by the Artist's in our Colorado studio.