#100312 Smoke Elk Leather Belt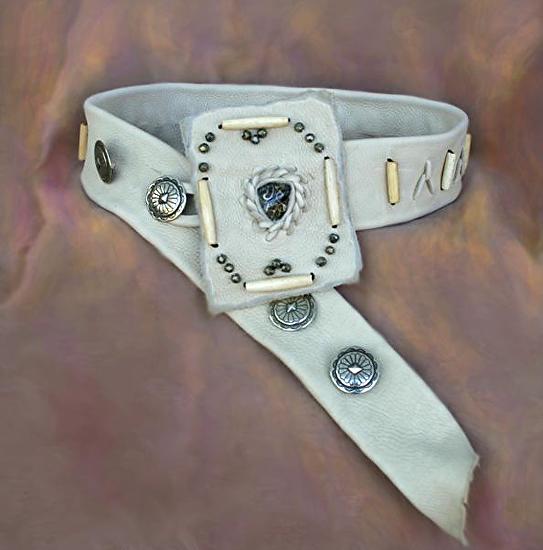 Price: $379.00 USD
Availability: Available

Contact the artist about this artwork
---
Gallery Info
Wholesale information please contact:
303.669.4126
---
Artist Comments
Supple smoke elk leather with hand stitched elk leather embroidery and antiqued bone hairpipe beads with German silver concho buttons. The buckles centerpiece is fossilized shell surrounded by leather embroidery, pyrite & antiqued bone hairpipe beads.
Size: 2" wide
See next frame for rear view.
Each piece is unique, however we can create one just for you, similar in design but with its own nuances. Please allow 3-4 weeks for delivery.
x-small 24"-32", small 28"-36", medium 32"-40", large 36"-44", x-large 40" - 48"
Artist: Deborah Shamah