#33511 Pine Burl Cap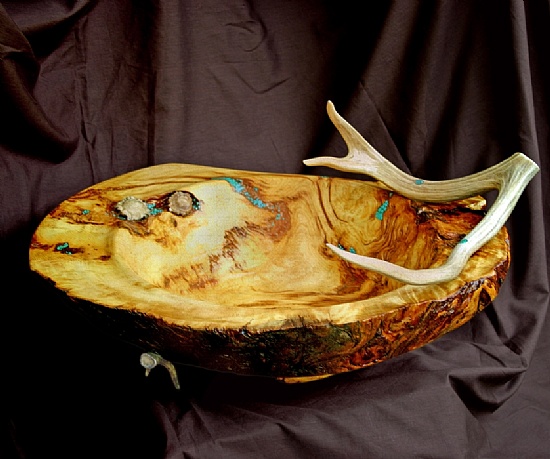 Size: 7" x 20"
Price: $1,995.00 USD
Availability: Available

Contact the artist about this artwork
---
Gallery Info
Hines Goldsmiths
307.733.5599
---
Artist Comments
This amazing piece was created from a piece of pine burl harvested from a dead tree in Colorado. While turning the bowl Russell discovered some shining objects on the outside of the piece. After further inspection he discovered there were bullets lodged in the wood from what we call "plinking". The bullets were removed except for one and the holes are now inlayed with turquoise. The lucky recipient of this piece can have the bullets to add to the interest of the piece, as if that were needed. Deer antler and turquoise inlay are found throughout the piece.
Artist: Russell Shamah
Rendezvous West, created one at a time by the Artist's in our Colorado studio.